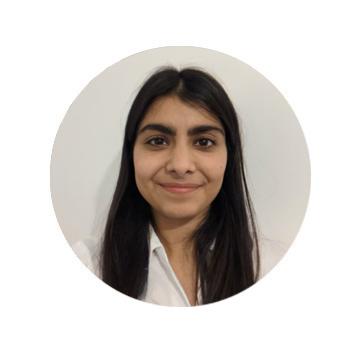 Dr Zuleika Irvanipour
Clinical Psychologist
Hello, my name is Dr Zuleika Irvanipour and I provide individual therapy aimed at improving mental health and general wellbeing. It is not easy asking for help sometimes, and it can help to have an idea of what therapy can be about. Usually, in the first stages of therapy we start to map out the difficulty that is being experienced and causing difficulty. In therapy we do this in various ways, but to give an idea, we would be looking together at early life history, the development of the problem and maintenance cycles that can keep the problem going. I would then work integratively drawing on various therapeutic models, and tailor an approach based on the map created to start making a change. I have expertise in Cognitive Behavioural Therapy (CBT), Acceptance and Commitment Therapy (ACT), Attachment based Emotional Focused Therapy (EFT), Narrative Therapy, Logotherapy and Compassion Focused Therapy (CFT). For younger people I would most likely use play and art therapy approaches too, drawing upon Axline approaches.
I have experience treating individuals for stress, anxiety, panic, health anxiety, OCD, depression, health adjustment, adjustment to diagnoses like autism and ADHD, attachment difficulties, self-esteem, confidence and emotional regulation difficulties. I have also worked with individuals who would like to create more meaning in their lives, and have come to a point in their lives where they would like to do things a little differently.
Clinical Background
I have worked in the NHS and privately for many years. I have spent the last 11 years working in various NHS settings including acute mental health wards, community mental health services, and recently in a Child and Adolescent Mental Health Service.
I have completed
- Doctorate in Clinical Psychology at the University of East Anglia (UEA)
- Low Intensity CBT Post-graduate Diploma at University College London (UCL)
- Health Psychology MSc at UCL
- Psychology BSc(Hons) at the University of Glasgow