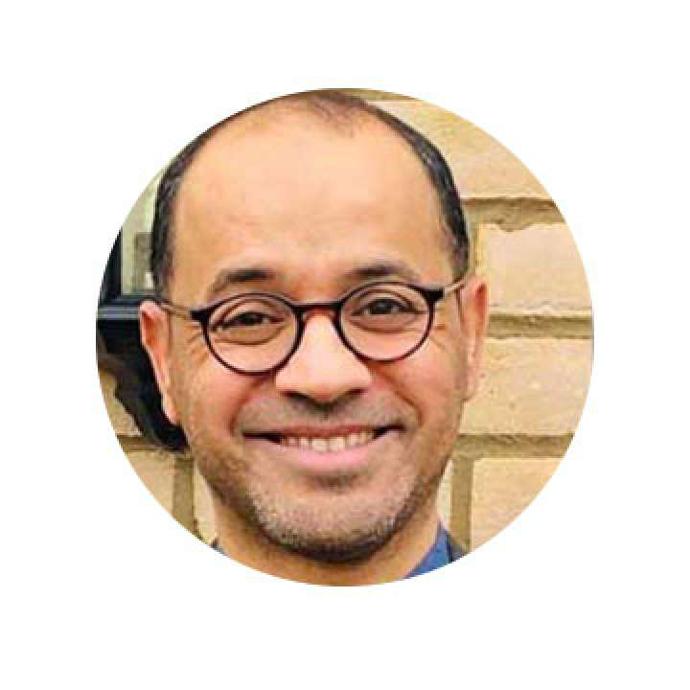 Dr Mohammed K.S Mukhaimar
Psychologist & Psychotherapist
Mr Mukhaimar is a psychologist and psychotherapist with an extensive local and international experience in treating a wide range of psychological problems. His eclectic practice as a clinician, supervisor and trainer has equipped him with the capacity to provide a secure and safe environment within which clients can recover their abilities to explore their difficulties and move forward in more constructive ways. Hehas particular interest in treating trauma-related problems, depression, low self-esteem,and anxiety disorders.
Mr Mukhaimar offers professional mentorship to trainee psychotherapists and clinical psychologists and provides clinical supervision for established practitioners. He delivers treatment, training, and supervision in English and Arabic.
Therapeutic Modalities
Mr Mukhaimar incorporates different evidence-based therapy models into his work, in the NHS and privately:
Cognitive Behavioural Therapy (accredited by the British Association for Behavioural and Cognitive Therapies)
Eye Movement Desensitization and Reprocessing (EMDR)
Third-wave CBTs, including Acceptance and Commitment Therapy (ACT), Compassion Focused Therapy (CFT), Mindfulness-based Cognitive Therapy (MBCT)
Mentalisation-Based Therapy (MBT)
Key Interests
PTSD, complex trauma-related problems, mood andanxiety disorders, low self-esteem, interpersonal difficulties, and acculturative stress.